Meet The Fund Incubator Team
The Fund Incubator team have over (70) years of professional experience in the structuring and marketing of funds, in fund management and fund administration, in fund regulation and ESG management and the work that goes into the front, back and middle offices of a successful firm.
Mr Stephen Geddes - Managing Partner
Stephen Ge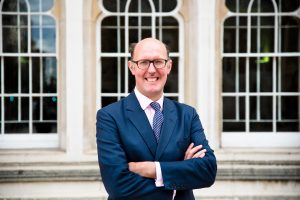 ddes founded Mainspring Financial Services Limited in 2010, which provides private equity fund administration for private equity and venture capital funds in the UK.  In 2013 Mainspring Nominees Limited was founded. Mainspring Nominees is regulated by the FCA and authorised to provide custody and nominee services for private equity fund managers operating EIS funds and managed accounts. Prior to Mainspring Stephen Geddes spent eight years at Pi Capital, the last five years as Chief Operating Officer in charge of fund administration and operations. His time at Pi Capital gave him direct experience of the challenges of operating a small private equity fund, from leading the finance, HR and IT functions, structuring several funds and managing investor relations for several hundred investors. At Pi he was directly responsible for the administration of over 30 investment entities ranging in structure from investments held directly by investors, limited partnerships, co-investing vehicles and fund of fund vehicles.
Prior to Pi Capital Mr Geddes worked at Eden Capital where he was focused on developing the private equity division. Before this he worked as a strategy analyst at BBC Online and Kagan World Media. He started his career at Hambros Bank.
Stephen has worked closely with Caledonia on all their fund manadates.
Mr Barry Lawson - Managing Partner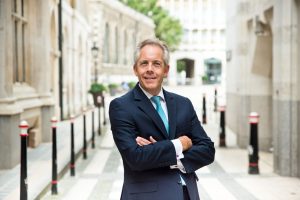 Barry Lawson is an English solicitor with over 25 years private equity experience. During this time he has helped raise 18 private equity funds with a total value of over €10bn. He has held senior positions within major UK private equity and venture capital
firms including 3i Group, Bridgepoint Capital and the UK Government owned CDC Group Plc. In 2008 he established The Private Equity Consultancy LLP to provide compliance, operational, fund raising and ESG consultancy services to small-mid market private equity investment managers in the UK.
Barry served for over 10 years as member of the BVCA's Regulatory Committee before stepping down in Summer 2015. He continues to lecture on behalf of Invest Europe (formerly the EVCA) and devised and delivered their foundation course for support staff and is the course leader and creator of the Regulatory and Legal Master Class - a 4-day course attracting Group Counsel/COO level attendees from across Europe and the Middle East.
Barry has work closely with Caledonia on all their fund mandates and been their Compliance advisor.
Mr Neil Clark - Partner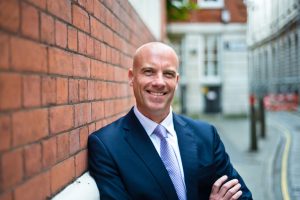 Neil joined Mainspring in December 2015 as Chief Operating Officer.
Prior to Mainspring, Neil was with Easynet as Managing Director of UK Business Markets and latterly Group Integration and Commercial Assurance Director.  Easynet is a global telecoms and cloud infrastructure managed services provider.  During Neil's time, the business grew revenues from £85M to in-excess of £200M per annum and was acquired for £402M in October 2015.
Prior to Easynet, Neil has held CFO, COO and CEO roles in Venture Capital backed businesses.   In particular, FD and CEO of Red-M an expert wireless professional services business whose customers included emergency services, central government, mobile operators, and International Regulators, and Financial Director and Managing Director of Purple Voice, a developer of telecoms software, which was successfully deployed by several global investment banks.
Neil qualified as a Chartered Accountant with Deloitte & Touche in 1998.
Mr Damian Simmons - Partner
Damian Simmons FCCA is a qualified accountant with 13 years PQE and has worked in the Fund Administration and Accounting industry for the last 10 years.
Damian has worked for a number of market leading companies within the Fund accounting and administration industry having been Head of Real Estate Administration for Augentius a specialist Private Equity fund administrator as well as working for JP Morgan as a Vice President with responsibility for over 25 staff working on a variety of funds and asset classes under a major outsourcing agreement and for the Bank of New York as an Assistant Vice President responsible for fund accounting for some of the UK's largest pension funds.
Damian is also the Head of Administration and Accounting at Mainspring.